Our Story
Our journey began over 20 years ago, with a chance encounter at an art show.
We share a passion for bringing beauty into people's lives and have traveled the world searching for artistic inspiration in wild places ever since. At home in the forested hills of north Louisiana, we work in our lakeside studio creating
exquisite jewelry designs
and
dynamic paintings
inspired by the natural world.
From the remote jungles of Africa to the mountains of North America and even the quiet beauty of our own backyard, we find great joy in the process. Whether you are new to
Carlson Fine Art
or a loyal customer returning for more, we hope our art brings nature a little closer.
I grew up roaming the mountains of Colorado. Thrilled by the magic of the natural world, I sketched what I saw, gathering inspiration as I observed animals in their natural habitat. These early experiences, along with the discipline and focus I learned as a martial artist, and my animation, illustration, and portraiture work have shaped the artist I am today.

So much more than something beautiful to look at, my paintings take viewers on a journey, transforming the way we appreciate and protect wildlife. Nature and its inhabitants bond deeply to our souls, revealing neverending stories and a timeless drama. By traveling the world, capturing rare moments in wild places, I infuse a sense of life into every painting, bringing you closer to nature's extraordinary beauty.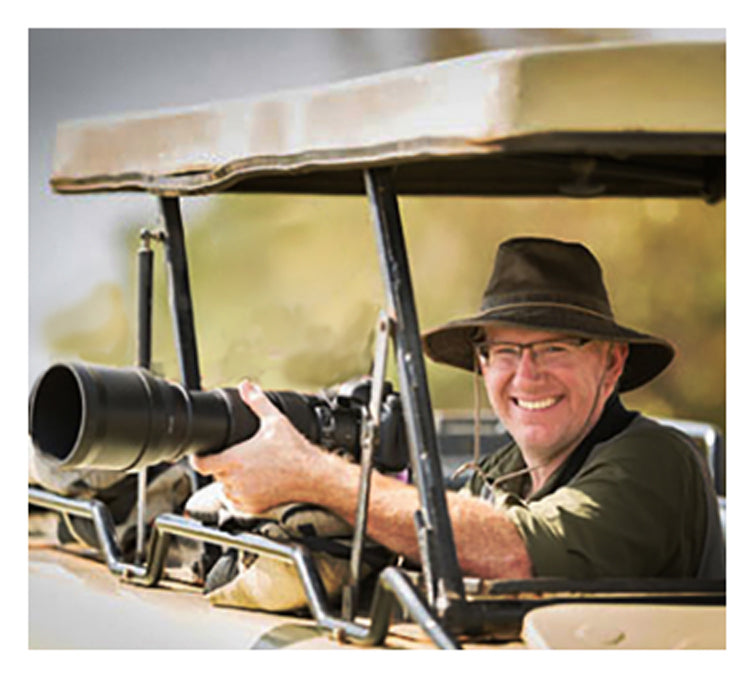 I have been intrigued by the natural world for as long as I can remember, collecting colorful rocks and stones. I find an endless variety of patterns, colors, and forms in nature and seek them out wherever I go. Traveling with my husband to remote locations renews my creative spirit and fresh observations inspire new jewelry designs.

From the clouds drifting across the sky, to water flowing downstream, and the delicate curve of a new leaf, my designs are influenced by the subtle beauty I witness. My aesthetic is fluid and freeform, reflecting the rhythm of life. Each piece is crafted by hand using precious metals and gemstones. Like flowers in the meadow, no two pieces are ever alike.

I am humbled by the loyalty of my customers, many of whom return, seeking commissioned pieces, quite pleased with the frequent compliments they receive on my jewelry.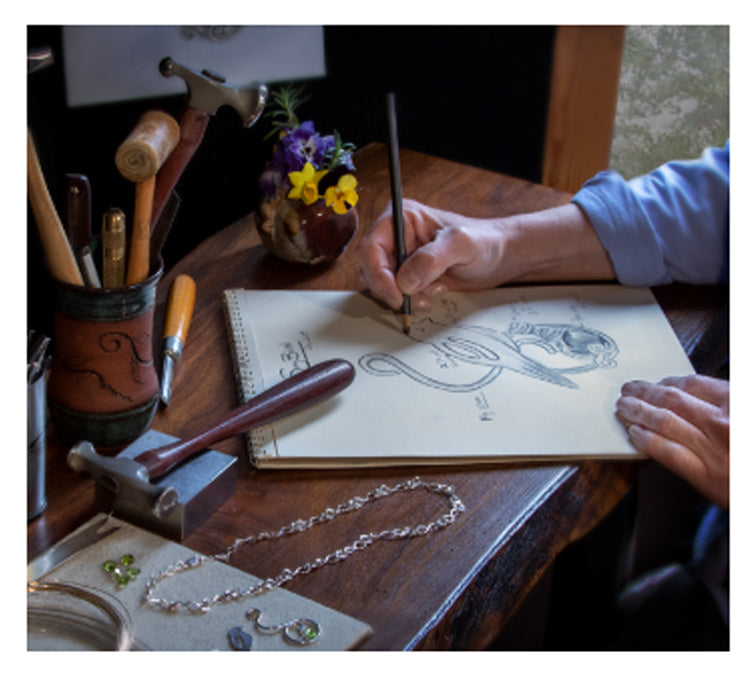 Follow us @carlsonfineart